Submitted by
Andy
on Mon, 18/01/2016 - 10:23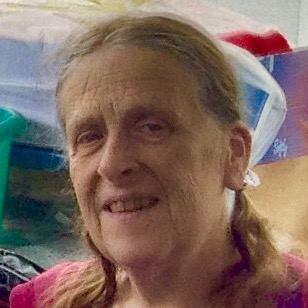 Lynn Bentley has become the Society's new Vice-Chair. Lynn left Portland House County Technical School for Art and Commerce and began a career in the pottery industry at Crown Staffs as a flower paintress. Other jobs included a 6-year spell demonstrating at Gladstone Pottery Museum. Lynn's interest in history and architecture goes back to when she was a baby (literally she says!) but she only acted upon it when Longton Town Hall was under threat and joined the Longton Action Group, which led to her becoming an early member of PHS. She is an active member of the Friends of Bethesda and produces her own pottery designs working out of the old post office in Burslem. Lynn lives in Alton with her cat, Jo.
The post was vacated by Barbara Andrew who stepped down at the Annual General Meeting in November. Barbara will continue to play an active role in the Society, monitoring and recording planning consultations, and will devote (even) more time to Hartshill and Harpfields Occasions with her husband, Joe.
Our Chair, Secretary and Treasurer were re-elected at the AGM.