Potteries Museum & Art Gallery
Moorcroft, Minton and more- Art Nouveau and tube-lining By Eric Knowles
Specialist presenter on the BBC's Antiques Roadshow and Bargain Hunt Eric Knowles presents the Northern Ceramics Society's annual Godden Lecture. The series is held in tribute to the well-known antiques dealer and author on ceramics subjects Geoffrey Godden, whose generosity ensures that presentations by well-known authorities are open to all, free of charge.
Eric speaks about one of his specialist subjects, tube-lined designs in the Art Nouveau style on pottery and tiles, produced in the fin de siècle epoch and continuing into the 20th century by Moorcroft, Minton and other iconic British Potteries, since collected and prized all over the world.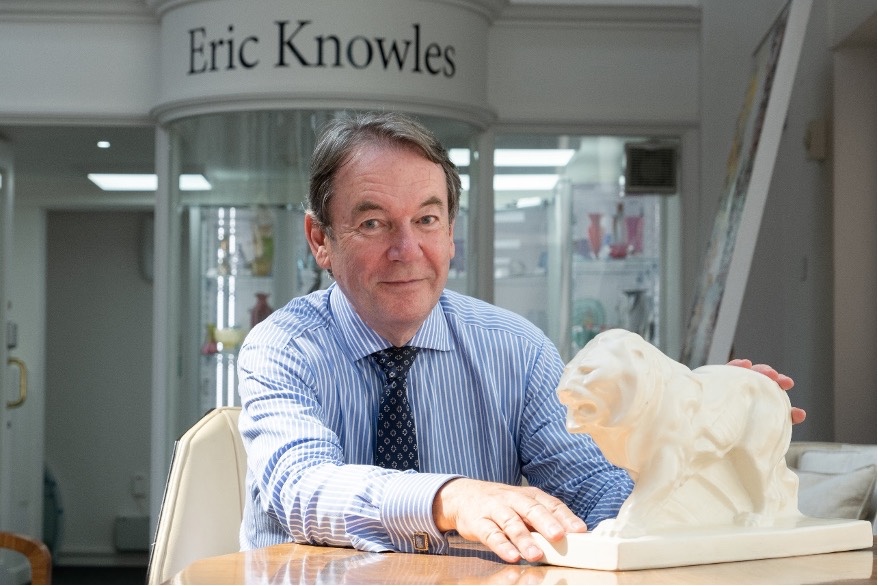 Eric Knowles is well known to collectors and lovers of British pottery as a ceramics expert and as a great advocate of the world-renowned museum collections and curators of the Potteries having first become acquainted with them as a young man.
In his lecture Eric will also address the importance of heritage and collections to the community in a time of change for the Stoke-on-Trent's Museums Service and for the pottery industry.
The event marks the launch of the 9th NCS exhibition The Flowering of British Ceramics, celebrating the rich influence of flowers, floral arts and botanical study in the design, decoration and purpose of vast quantities of ceramics and sold world-wide. From vases to wine coolers, wares for tea and table to presentation pieces, prized apprentice plates to grand exhibits for trade shows, a full range of ceramics has been selected as testimony to British ceramic design and manufacturing industry.
Remarkable pieces on show are on loan from NCS members and private lenders, displayed alongside ceramics and art works from the City's collections paying tribute to the unequalled craftsmanship and the ingenuity of British pottery designers, makers and artists from the mid 18th Century and into the 21st Century.
The Godden Lecture and exhibition are presented by the Northern Ceramics Society in partnership with the Potteries Museum & Art Gallery.
Lecture: Saturday, 21 May 2022, 2.00pm, Free entry

Evenbrite booking: https://www.eventbrite.co.uk/e/the-flowering-of-british-ceramics-moorcroft-minton-and-more-tickets-337983245987
Exhibition: Open to the public from 3.00pm Saturday, 21 May 2022; closes 4.00pm Sunday, 4 September 2022.