Site 23B - Uttoxeter Road, Longton, ST3 1PQ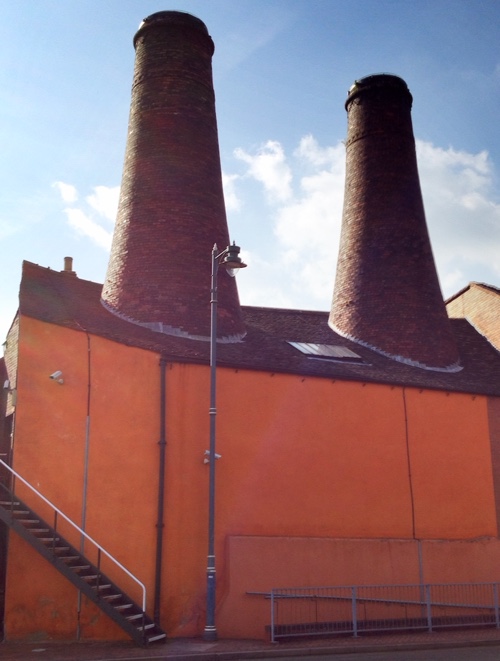 Type: Updraught Bottle Ovens, Stack Type. A pair of updraught bottle ovens.
Date: Bottle ovens in these locations are first shown on the 1856 OS map.
Listing: II and within the Longton Conservation Area
Past Use: Pottery factory established c.1841. 
Current Use: Business and enterprise centre owned by Stoke-on-Trent City Council.
Link to Member Website: Stoke-on-Trent City Council Enterprise Centres