Site 6 - Milvale Street, Middleport, ST6 3NT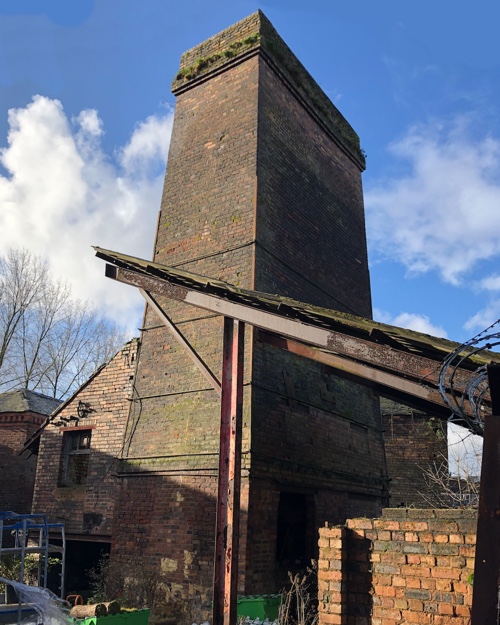 Type: Calcining Kiln. A calcining kiln with a rectangular stack and two chambers.
Date: First evident on the 1900 OS map.
Listing: II and within the Trent & Mersey Canal Conservation Area
Past Use: Potters' mill, known as Middleport Mills, established late 19th-century.
Current Use: Largly derelict