Site 5 - Middleport Pottery, Port Street, Middleport, ST6 3PE
Type: Updraught Bottle Oven, Hovel Type. Believed to have been used for biscuit firing.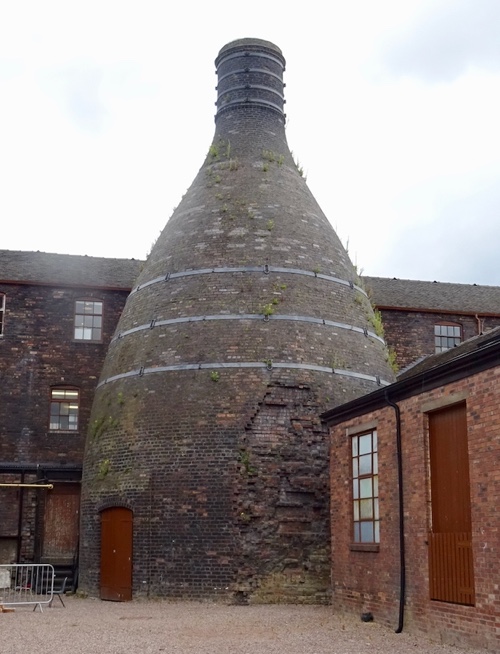 Date: First shown on the 1900 OS map. Thought to have been built c.1888
Listing: II* and within the Trent & Mersey Canal Conservation Area
Past Use: Pottery factory established by Burgess & Leigh in 1888.
Current Use: Pottery factory, museum and retail.
Link to Member website: Re-form Heritage